Updated December 2, 2020 @ 9:47 AM EST
STATUS: We are open with no production delays. Delivery may be impacted by 1-2 business days due to delays with our shipping carriers.

---
A message on behalf of FM Expressions CEO Scott White:
Good day!
Foremost, we hope you, your families, co-workers, and communities are doing well in this unique time.
We're halfway through 2020, and it's safe to say that it hasn't gone as planned. While the journey may be uncertain, our core values of respect, integrity, authenticity, diversity, and care continue to guide the way we navigate every season.
We are facing two major challenges:
COVID-19 has impacted everyone. Our first priority is safety. I'm proud of our team for their commitment to safely remain open and willingness to embrace new social distancing protocols both inside and outside of the facility. This week, we crossed a milestone of 365 days without a reportable injury in our NJ facility.
Demand: In a very difficult season, our operations group has significantly improved productivity and set production records (see chart). While this is a great accomplishment, there is more to do. Your entrepreneurial genius is growing demand faster than we can increase capacity. We won't be satisfied until we scale capacity so that every order ships on-time. As we work toward that goal, we will increase visibility on our average turn-around time and expected delivery dates.
This status page was originally intended to provide Covid-19 updates. In addition to those updates, we'll also includes additional transparency on current demand, capacity and the actions we are taking to improve your experience.
We are hiring. We're seeking individuals who share our values and beliefs, who bring their own personal values, and have the necessary skills to serve our customers.
On behalf of every one of us at FM Expressions, thank you for your trust in us and for your patience.
Best regards,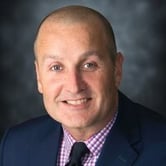 Scott White
CEO FM Expressions


What are we doing to IMPROVE DELIVERY
We're aggressively hiring and training production team members. Our commitment to quality will not be compromised, new team members must complete a rigorous training program.
When possible, we cover the cost of upgrading shipments for orders that are delayed.
For multiple item orders, we'll ship partial orders if they are ready and absorb the additional shipping cost.
To focus all available resources on our products in the highest demand, we're suspending production of the Fashion, Nylon, and Waterbased formula along with the production of Lineups (individual player names).
Product Availability
We are temporarily discontinuing or temporarily suspending production of some products in an effort to allocate production resources to the products that are most frequently ordered. As we scale our workforce, we're aligning our efforts to support the products that impact the overwhelming majority of our customers.
Discontinued | Fashion Formula (1, 2, & 3 Spot Colors) - We released Vintage as a superior, softer alternative for 100% cotton apparel. Most customers have already shifted to use Vintage for Cotton and Athletic or Performance for poly-blends.
Discontinued | Lineups (Pre-spaced Player Names)
Temporarily Suspended | Waterbased Formula -(1, 2, & 3 Spot Colors) - We recommend using Performance for high stretch fabrics containing lycra, spandex, or elastane. Our popular Athletic formula is an alternative for 100% Polyester and Cotton-Polyester blends
Temporarily Suspended | Nylon Formula -(1, 2, & 3 Spot Colors and Full Color)

Appliqué | Appliqué production will be closed from January 29, 2021 through February 26, 2021. The last day we can accept rhinestone orders and guarantee pre-Chinese New Year production is January 20, 2021 at 12:00PM EST.
Reordering Suspended Products - If you would like to re-order a design in an alternative formula option. Please visit the art library to locate the file identification number and email that to customersupport@fmexpressions.com.
---
Safety
The safety of our employees and customers remain our highest priority. FM has initiated protocols to participate in the mitigation of the spread of COVID-19.
Where we are able, employees are now working from home. This includes Sales, Customer Service, Art, and Finance.
Most of our activity, however, requires personnel to be physically present. For those personnel we have taken the following steps:
We have intensified our facility cleaning processes, reinforced our personal hygiene requirements, in addition to providing access to health screening and counseling.
We've implemented social distancing protocols. This includes adjusting shift schedules to provide time to sanitize work areas and limit potential social interaction.
We are limiting visitor access to our locations. Local order pickups are temporarily suspended.
We are suspending travel and using video and teleconferencing for all customer and vendor meetings.
Operations
After safety, our second priority is your business continuity. All of FM Expressions is fully operational.
Exposure via Product
Based on the latest information from OSHA and the CDC, we are not concerned with exposure via inbound product, nor are we concerned with exposing others via outbound product. Inbound and Outbound Transit Times exceed the currently known surface-life of COVID-19.
Shipping
While the UPS delivery service is considered critical infrastructure there may be occasional regional delays. Visit UPS Service Alerts specifics on service to your location.
Looking Forward
While we hope that these protocols will only have to be in place for a short time, we are committed to continuing them for as long as needed. As we navigate this unprecedented and fluid situation we are committed to support Federal, state, and local efforts to slow the spread of this virus. At this time, that does not impact normal business operations. Should there be a change in this status we will communicate those updates on this page.
If you have any questions, please contact customersupport@fmexpressions.com or call 888-788-7133.