Updated : April 16, 2020 @ 10:00 AM EST
STATUS: We are open with potential delays. Delivery may be impacted by 1-2 business days due to COVID-19.


---
A message on behalf of FM Expressions CEO Scott White:
Good day!
Foremost, we hope you, your families, co-workers, and communities are doing well in this unique time.
We live for the opportunity to serve you, our customer, and to see you and your business thrive. Every order you give us represents our ability to preserve jobs. While our primary goal is to ensure the health and safety of our team members, we've also heard from our employee population: they want to continue to work. To protect our team, we have raised our safety standards, ensuring appropriate social distancing and enhanced sanitation protocols are met.
After seeing our demand tumble in March due to COVID-19, we are now facing a new challenge. In the last week, we have seen a remarkable increase in orders thanks to your entrepreneurial genius. While we are doing everything we can to safely ramp up our production capacity, this could mean a 1-2 business day delay in receiving your items. We humbly ask for your understanding in the coming weeks.
Please continue to use our customer support phone number (888-788-7133) or email (customersupport@fmexpressions.com) to receive the answers you need.
On behalf of every one of us at FM Expressions, thank you for your trust in us and for your patience.
Best regards,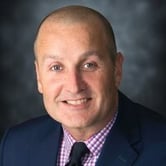 Scott White
CEO FM Expressions


---
Safety
The safety of our employees and customers remain our highest priority. FM has initiated protocols to participate in the mitigation of the spread of COVID-19.
Where we are able, employees are now working from home. This includes Sales, Customer Service, Art, and Finance.
Most of our activity, however, requires personnel to be physically present. For those personnel we have taken the following steps:
We have intensified our facility cleaning processes, reinforced our personal hygiene requirements, in addition to providing access to health screening and counseling.
We've implemented social distancing protocols. This includes adjusting shift schedules to provide time to sanitize work areas and limit potential social interaction.
We are limiting visitor access to our locations. Local order pickups are temporarily suspended.
We are suspending travel and using video and teleconferencing for all customer and vendor meetings.
Operations
After safety, our second priority is your business continuity. All of FM Expressions is fully operational.
Exposure via Product
Based on the latest information from OSHA and the CDC, we are not concerned with exposure via inbound product, nor are we concerned with exposing others via outbound product. Inbound and Outbound Transit Times exceed the currently known surface-life of COVID-19.
Shipping
While the UPS delivery service is considered critical infrastructure there may be occasional regional delays. Visit UPS Service Alerts specifics on service to your location.
Looking Forward
While we hope that these protocols will only have to be in place for a short time, we are committed to continuing them for as long as needed. As we navigate this unprecedented and fluid situation we are committed to support Federal, state, and local efforts to slow the spread of this virus. At this time, that does not impact normal business operations. Should there be a change in this status we will communicate those updates on this page.
If you have any questions, please contact customersupport@fmexpressions.com or call 888-788-7133.